Ace and Adiatrade are trading and asset management simulators for completely autonomous investors
ACE (ALEACAPTAEST)
Algorithmic trading simulator with pay per use formula. The operations are simulated. Useful for beginners taking their first steps in the world of finance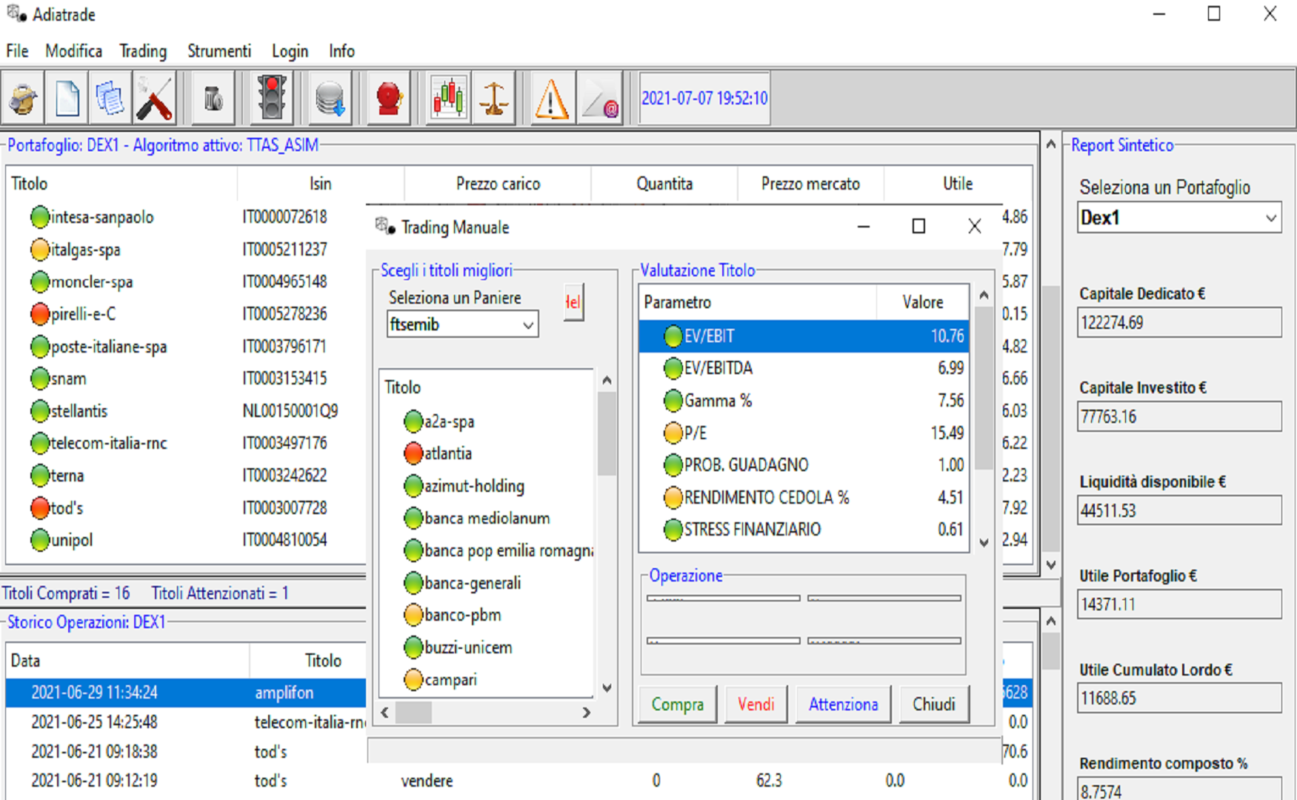 ADIATRADE
Desktop software solution.
Aimed at individuals who want to manage their savings completely independently, the software consists of a simulation of the investment activity on one or more virtual portfolios generated by the user.
Each algorithm will simulate purchase and sale operations depending on the market context, and the software will send an operational email to the user with the details of the operation.
Sold with an annual user license.