ADVARICS E-COMMERCE PLUGIN
With Adiabax WordPress plugin you can synchronize your merchandise management system Advarics with any Woocommerce webshop. You can easily download and install it in few simple steps.
INFO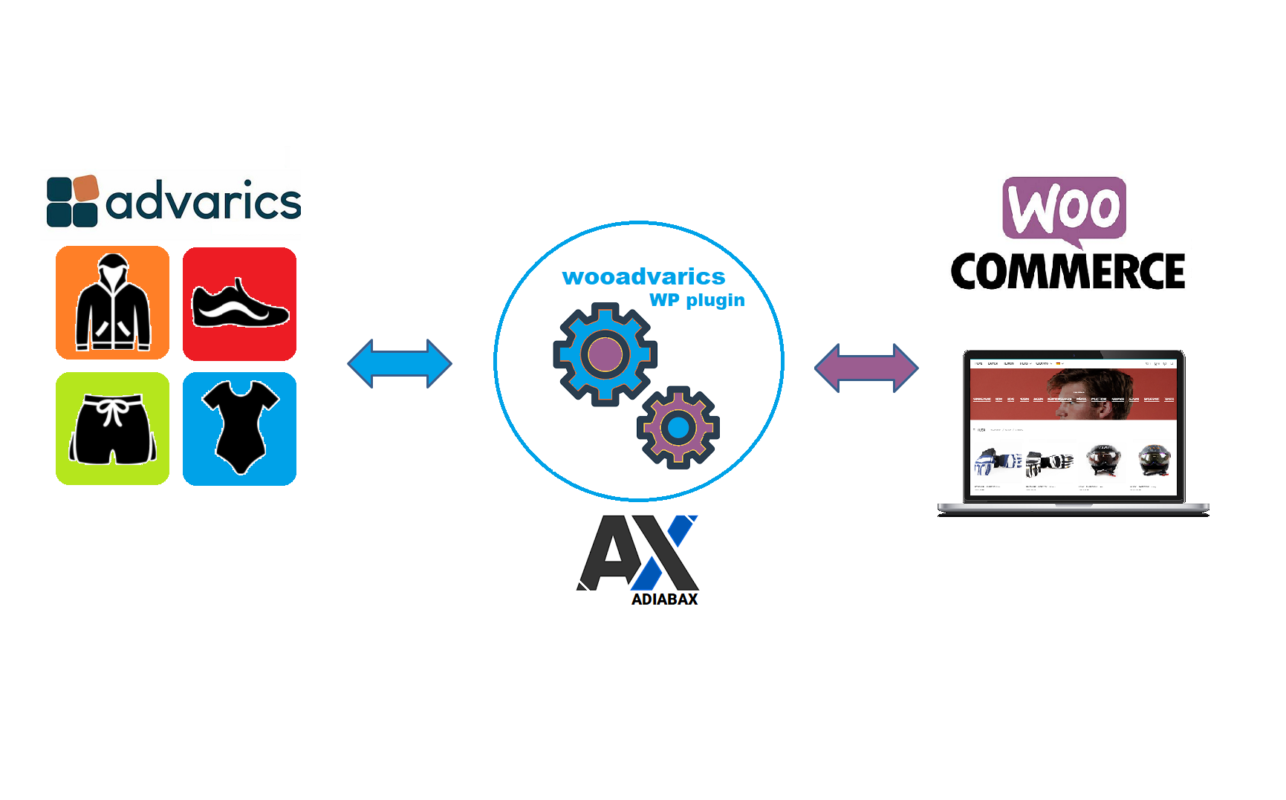 ABOUT US
Adiabax is an innovative IT provider based in Milan area; we offer consulting services and cross industry software solutions for small and medium companies. We support our customers throughout their company's digital transformation path, helping them in designing new processes and choosing the most suitable technological solutions.
CHI SIAMO
Adiabax è un innovativo fornitore IT che offre servizi di consulenza e soluzioni software per piccole e medie imprese. Affianchiamo i nostri clienti nell'intero percorso di trasformazione digitale della loro azienda, supportandoli nel disegno dei nuovi processi e nella scelta delle soluzioni tecnologiche più adatte.

WEB SOLUTIONS
Company Web sites, cross industry web and mobile applications, portals and sales force automation solutions.

DIGITAL TRANSFORMATION
Organization and business process analysis, definition of new digital transformation journeys, change management support.

CUSTOM APPLICATIONS
Design, development, customization, deployment and support of custom software applications and solutions.

E-Commerce
Web Shops and Ecommerce solution for online sales with ERP integration. Trend reporting and analysis, SEO optimization.

IT MANAGEMENT
Temporary management of IT systems and department (budget, project and enhancements planning, software selection and external IT suppliers coordination).

PROJECT MANAGEMENT
Professional LEAN and AGILE project management services; definition, planning and leading project steps and deliverables.
OUR PRODUCTS